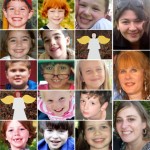 In this episode you will hear a few of my thoughts about the tragedy at Sandy Hook Elementary school this last week.  Here is the outline of what I talk about.
First, it is an n Unspeakable Tragedy.
Second, it demonstrates the depravity of man
Third, it demonstrates the hypocrisy of public policy and outrage.
Fourth it is impossible to  entirely prevent evil and destruction.
Some thoughts about solutions:
1) Must take responsibility for yourself and your children
2) Preventing a means of defense is the opposite of a solution
3) More gun control is not the solution
4) We must not allow tragedies such as this to be used by the state to take away freedoms from the people.
Resources for Today's Show: