Ephesians 6:5-9
[ 33:22 ]
Play Now
|
Play in Popup
|
Download
(240)
Introduction
In this show you will hear an exposition of Ephesians 6:5-9 which I recently gave to the church in which I pastor Mt. Tabor Baptist Church.  It is the third of three part series on Order in the Home.  Although the relationship discussed in this episode was originally a relationship within the home it is best to apply it now to the workplace.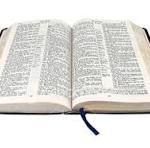 Bible Exposition Outline
I apologize but somewhere in transfer or recording I lost the last bit of the message.
Title: Order in the Workplace
Outline:
Instruction to Servants 6:5-8
Instruction to Masters 6:9
Resources
Be sure to Register as a User if you have not yet done so.
If you have not yet subscribed to the iTunes Feed it would be great if you would.
If you like the show please consider The Legacy Partner Program.
Homeschoolers you might appreciate my new podcast over at www.HomeSchoolHope.com.
Support the show through our endorsed affiliates:
Thanks for listening!