2 Peter 1:1-11
[ 43:21 ]
Play Now
|
Play in Popup
|
Download
(148)
Introduction
In this show you will hear an exposition of 2 Peter 1:1-11 which I recently gave to the church in which I pastor Mt. Tabor Baptist Church.  It is hard to derive some important application from the conclusion of Paul's letters but this is an attempt at it.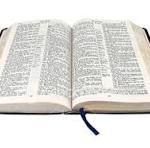 Bible Exposition Outline
Title: Knowledge of Salvation
Outline:
Divine Grace 1-4
Diligent Growth 5-11
Resources
Be sure to Register as a User if you have not yet done so.
If you have not yet subscribed to the iTunes Feed it would be great if you would.
If you like the show please consider The Legacy Partner Program.
Homeschoolers you might appreciate my new podcast over at www.HomeSchoolHope.com.
Support the show through our endorsed affiliates:
Thanks for listening!