219 Seven Churches of Revelation 2-3 Part 3
[ 37:24 ]
Play Now
|
Play in Popup
|
Download
(104)
Introduction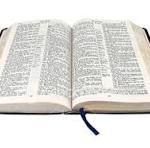 In this show you will hear a recording of an expository sermon I recently preached to the church in which I pastor Mt. Tabor Baptist Church entitled: Seven Churches of Revelation 2-3 Part 3.  This third part covers the last two of the seven churches.  It is a continuation of the essential 100 series.
Outline
The Faithful Church of Philadelphia 3:7-13
The Lukewarm Church of Laodicea 3:14-21
Resources and Announcements
If you have not yet subscribed to The Legacy Podcast iTunes feed it would be great if you would do that now.  If you want to support the show you can get both my devotional books and a lot of other things in The Legacy Partner Program.  Be sure if you are interested in home education to check out my new podcast Home School Hope.